What are the must-do garden chores for July?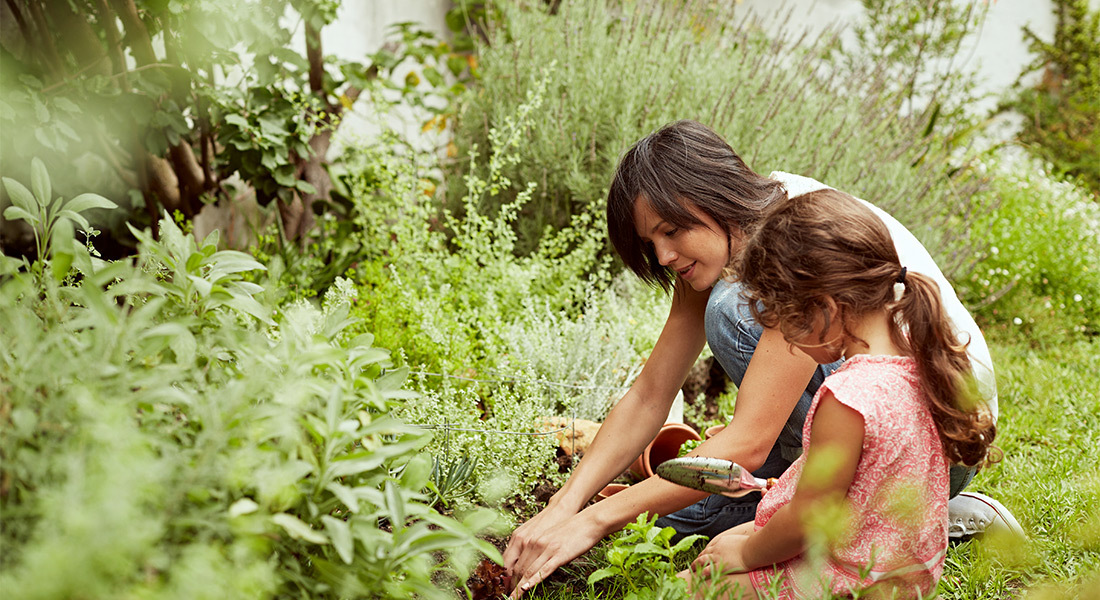 It always seems to happen quickly, but here we are, smack-dab in the middle of summer. July is typically one of the hottest months in the Rogue Valley. So the garden maintenance checklist for this month includes many chores related to watering. Here are some gardening tasks to tend to in July:
Conserve moisture — Adding mulch around your trees, shrubs and garden areas can help conserve the much-needed moisture in the soil, locking it in where it's needed most and preventing (or at least minimizing) evaporation when things heat up.
Time watering to reduce evaporation — The last thing you want to do is water your yard when the sun is high in the sky. Instead, make sure to water your vegetable and flower gardens early in the morning. Instead of letting the water go where it may, purposefully water the soil — not the leaves of your plants — to reduce disease. And rather than water a little each day, water deeply and less often as a way of encouraging root growth.
Don't forget your hanging baskets — With so much to water this time of year, it's easy to forget your gorgeous hanging baskets. Make sure they're part of your watering routing. Remember, since they're hanging, the excess water drips out of the bottom of the basket, instead of soaking into the soil. So make sure the soil stays moist — especially during extended periods of hot weather.
Give your taller plants some support — Certain plants get tall enough that they need to be staked up as they continue to grow skyward. This includes flowering plants such as hollyhocks, delphinium and lupine, as well as tomato plants. Their stalks are susceptible to breakage from wind and watering, so be sure and stake them up so they can continue to add their beauty (and bounty) to your yard.
Spread on the natural fertilizer— If you're growing asparagus or rhubarb, July is the ideal time to weed and fertilize your beds. A mulch of compost or cow manure work great as a fertilizer. And don't forget to water deeply to develop crowns for next year.
Mound-up your potato plants — Growing potatoes this year? Be sure to mound up the soil around the plants. Doing so provides stability as the plants grow taller and helps control the weeds. Tubers exposed to the sun can become nasty-looking green potatoes that contain a chemical that is toxic to humans — and mounding can make sure to keep the tubers in the dark where they belong. When plants begin to flower, gather and eat a few "new" potatoes. This can increase your potato yield as the plants continue to grow throughout the season.
Plant now for your fall vegetable needs — If you'd like to continue harvesting vegetables well into the cooler fall months, the time to plant them is now. Crops ranging from beets, beans, broccoli and peas to carrots, cauliflower, lettuce and kale planted in midsummer will provide fall and early winter crops. Click here for additional Ask Allen information on planting cool weather crops.
Say goodbye to the remnants of spring — If you haven't done so already, once the tops have fully died down on your flowering spring bulbs, it's time to dig them up, divide and store them, or replant.
Watch for pests and be prepared to deal with them — You know how much you enjoy your flower and vegetable garden when it's in full bloom? Unfortunately, the pests do too. Watch for cutworm damage in the garden. Spray peach, prune and hazelnut trees as necessary. Consider netting to keep the birds from eating all your blueberries. Look out for spider mites on ornamental plants, vegetables and fruit plants during hot, dry weather. Check leafy vegetables for caterpillars. And monitor your rhodies for adult root weevils by looking for fresh evidence of notching on the leaves.
Give a little extra love to your lawn — July can be a stressful time for your lawn. Water frequently during periods of heat and drought. To prevent over- or under-watering, place an empty tuna (or similar sized) can on the grass where the sprinkler or irrigation water lands — aiming for 0.25 inches of water four to six times a week.