Compost, mulch and potting mix customized to your specific needs
Looking for a local compost with a slightly higher acidity. Or one that helps hold in water and is OMRI certified for use in organic production? Whatever your need, Rogue Compost can help. We start with our own top-quality Rogue Compost from right here in southern Oregon, then follow your custom recipe to give you a compost designed to address your specific needs.
More uniform homogenous mix
100% local, from right here in the Rogue Valley
Helps with water retention or drainage, depending on your blend
Perfect mix for your site, your soil, your microclimate and the product you're growing
Amend your soil's deficiencies and optimize production
Can deter garden pests
Custom compost mix gives you a recipe for success
We start with a base of Rogue Compost, then use our custom mixer machinery to add in whatever you like. You can either tell us what to buy for you or bring it in yourself — anything from gypsum, bone meal, peat and coconut coir to Bio-Char, pumice and phosphate. Your recipe, your blend — just the way you want it. The result? A customized potting mix designed to help improve your crop yields by achieving healthier soil.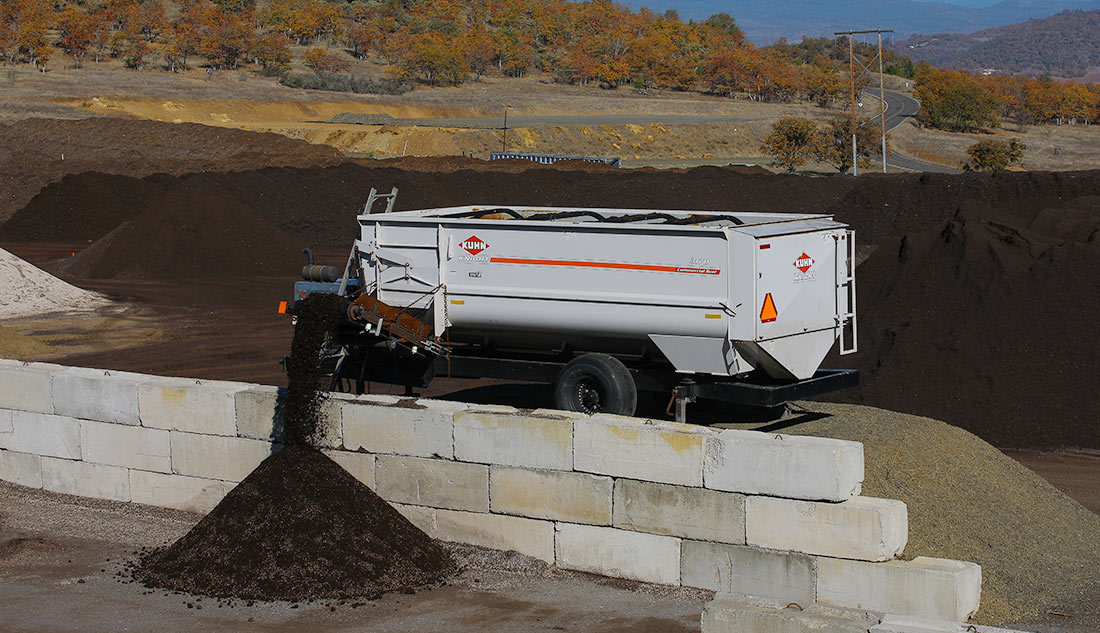 Blending Services
Custom Soil Blending
Get a custom soil mix specifically designed for your site and growing needs.
Call for a quote specific to your blend
Base Compost Product
Rogue Fine Compost is most often used as a high quality compost base for Rogue custom blends. Listed by the Organic Materials Review Institute (OMRI) for use in organic production.
It starts with your soil
Before we create your custom-blend potting soil, we recommend having your soil tested. Soil testing can determine nutrient content, composition, acidity or pH level and more. Soil testing can also take the guesswork out of how to fix any issues you're having with your soil, providing the information necessary for maintaining optimal growing conditions each year. Additional Information on soil sampling and testing can be found through Oregon State College of Agriculture as well as the Soil Doctor.
Adding fertilizer to the mix
Another option for customization is to add the fertilizer of your choice directly into the potting mix — eliminating the need to spread the mix and the fertilizer separately.
Get a custom blending quote.
Give us a call at 541.301.1873 and we will discuss your specific needs and provide you with a cost estimate for your custom blend.
Contact Us