What are some fall care tips for perennials? And what about adding some new plants to the fall mix?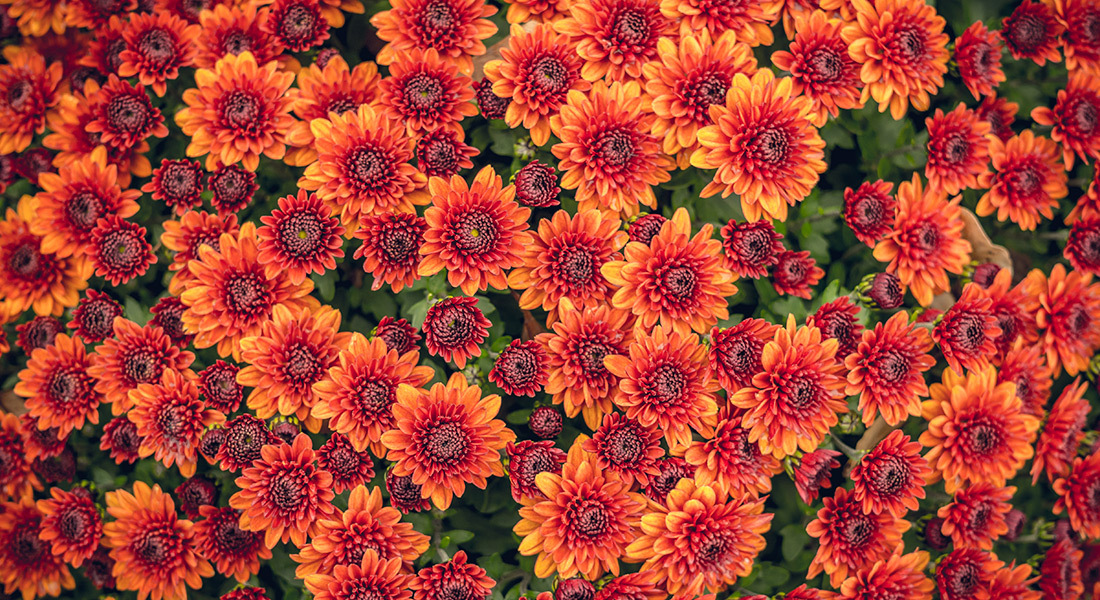 By the time the calendar says October, odds are most of the annuals in your yard have seen better days — or may have been cleared out altogether. And it's time to show some extra love to your perennials in order to help them make it safely through the winter. What's more, there are plenty of cool-season annuals you can plant now. And October is one of the best months to plant hardy perennials.
Start by winterizing your perennials
To protect your perennials from the colder temperatures of the coming winter, remove any thin, wispy branches so the plant's limited energy goes toward the healthiest stems. It's also a good idea to prune longer branches down to 4" to 6" for the same reason. If you bring some of your perennials indoors for the season, be sure and inspect them first — leaves and soil — to remove any slugs, aphids or other pests. Then store them in a cool area, like a garage or shed, where temperatures stay at least a few degrees above freezing. During the winter, water these plants once a month to keep the roots from drying out. Don't overwater, though, as you'll create root rot.
Out with the old, in with the new — new annuals, that is
Summer may be over but there's a whole new crop of cool-season annuals ready to take their place. Asters, chrysanthemums and pansies bring the flowers, while ornamental cabbage and kale bring the fall hues.
Welcome a new crop of perennials
Looking for the best types of perennials to plant in the fall? Look no further than cyclamen, Japanese anemones and toad lilies. Evergreen perennials, such as coral bells, lavender and rosemary work well too. In fact, almost any hardy perennial can be planted in October. Here's a list of some of the perennials that work well when planted during the fall:
aster
astilbe
bee balm
coneflower
coreopsis
creeping Jenny
dianthus
echinacea
helenium
gaillardia
gaura
lamium
penstemon
petunias
phlox
salvia
scabiosa
sedum
Fall is also a good time to divide your current perennials or move them with little risk of loss — including irises and peonies. You should know, however, that sometimes the shock plants experience from being transplanted means they won't produce flowers during their next blooming season.
Don't forget about groundcover
October is an ideal time to start new groundcover, or divide an existing one. Don't expect it to spread too much over the next few months, but the roots will take hold over the winter and you'll enjoy a great head start for spring. Here are some ideas for fall groundcover:
brass buttons
candytuft
hens-and-chicks
lamb's ear
lamium
sedum
sweet woodruff
thyme
"very berry" creeping wintergreen