How can I add some color to my fall garden?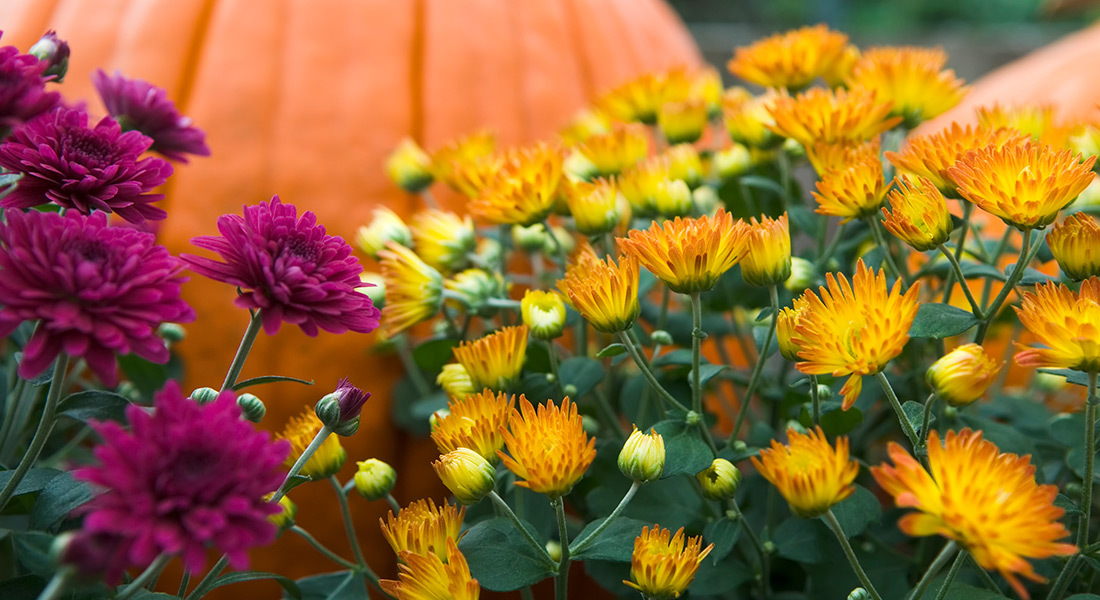 Even after vivid summer colors begin to fade and the days begin to get shorter (in terms of sunshine, that is), you don't have to have to settle for dull and colorless. There are all sorts of cool-season flowering annuals you can plant in September to add beauty — and color — to your garden.
Calendula
Calibrachoa
China Asters
Cosmos
Geraniums
Hummingbird Mint
Kohlrabi
Lobelia
Marigolds
Mums
Ornamental Gourds
Ornamental or Flowering Kale
Ornamental Peppers
Pansies
Pinks
Salvia
Snapdragons
Strawflowers
Swiss Chard
Trailing Petunias
Violas
Just because the calendar says autumn doesn't mean an end to color in the garden. With a plentiful selection of bright, easy-to-grow annuals, you can rejuvenate your fall flowerbed and extend the growing season until winter is on the horizon.